Could you use some career guidance?
Are you unemployed and looking to find work, but don't know where to start? Or perhaps you are in work but having difficulties in your role, related to your mental health?
The Lewisham Talking Therapies Employment Team are on hand to help you overcome concerns and barriers, helping you to reach your employment goals.
Stable and positive employment is a major factor in maintaining good mental health, and we believe that everyone should be entitled to this.
How we can help you:
All of our support is tailored to the individual and is both practical and motivational. We support you to identify goals and then work with you to achieve these, by:

If you're unemployed:
Exploring your career options
Creating a CV
Guidance with job searching and completing job applications
Improving interview skills
Support to build confidence and self-esteem
Support to find voluntary roles or courses, to gain experience and upskill
If you're in work:
Advice and guidance on managing difficulties in the workplace
Advice on gaining reasonable adjustments at work
Help to prepare for a return to work after a sickness absence
Support to manage stress at work and a healthy work-life balance
Signposting to advisory and support services
Emotional and moral support during a stressful time
We also run engaging employment-focused workshops on topics such as 'Confidence & Assertiveness' and 'Following Your Dreams: Goal Setting for your Career'.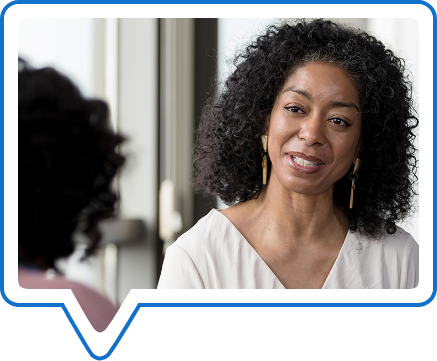 How to access our support:
Employment support is available to anyone accessing Lewisham Talking Therapies for therapeutic support. You will be asked about employment support when you refer, or you can request to be referred through to the team by your Therapist during your work together.
Read about clients' experiences of our employment support.